This is what Tony looks like after a great dive in the local quarry!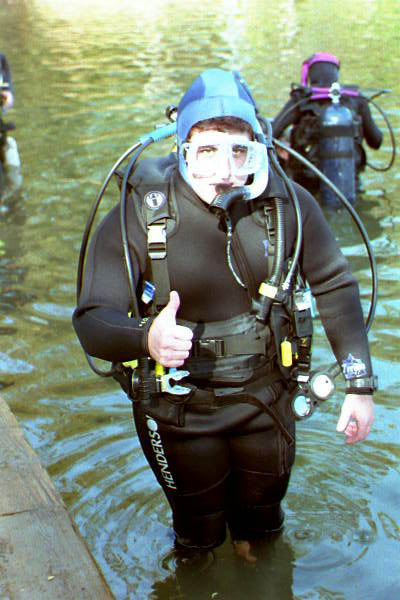 We have enjoyed diving in some pretty cool locations including Kona Hawaii, Jamaica, Grand Cayman, Bonaire and Curacao. Some of our photos from these great places are available for viewing:


The diving in Hawaii is excellent as well-water temperature was a bit on the chilly side (about 70 degrees/cool compared to the 80 degree plus water in at our caribbean destinations.
Hot Links